Corwin the Bookbinder
Last Updated: October 27, 2019


Character stats are located below.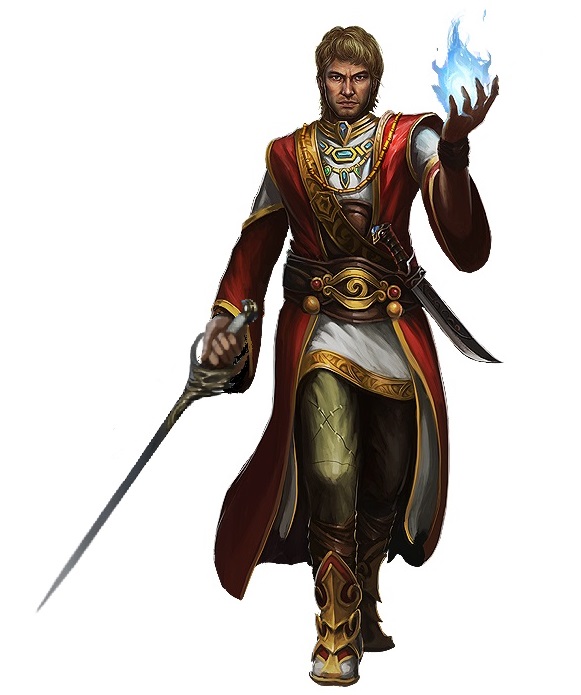 Corwin grew up in Ashabenford, which is located in Mistledale. His father works for the Black Eagle Coster as a scribe. Corwin was expected to follow in his father's footsteps and so learned the craft of bookbinding in addition to the skills needed to become a scribe. Iletian Blackeagle, the owner of the Black Eagle Coster and former swordsman, gave Corwin a spellbook that belonged to one of his former adventuring companions. Corwin, who had always been fascinated by magic, devoured the contents. Some magic eluded him, but he found that he excelled with those from the school of evocation.
One of his childhood friends, Waylan of Ashabenford would often drag him out to be trained in the militia. Although he became proficient with many weapons, he drew the line at having to wear any 'cramped and smelly armor'. When he was older, Corwin, Waylan and Jhorin Harpsinger would often go to the Velvet Veil to unwind.
---