David's Eaglemoss Custom Figure - Marvel - Namor
Last Updated: November 7, 2014


---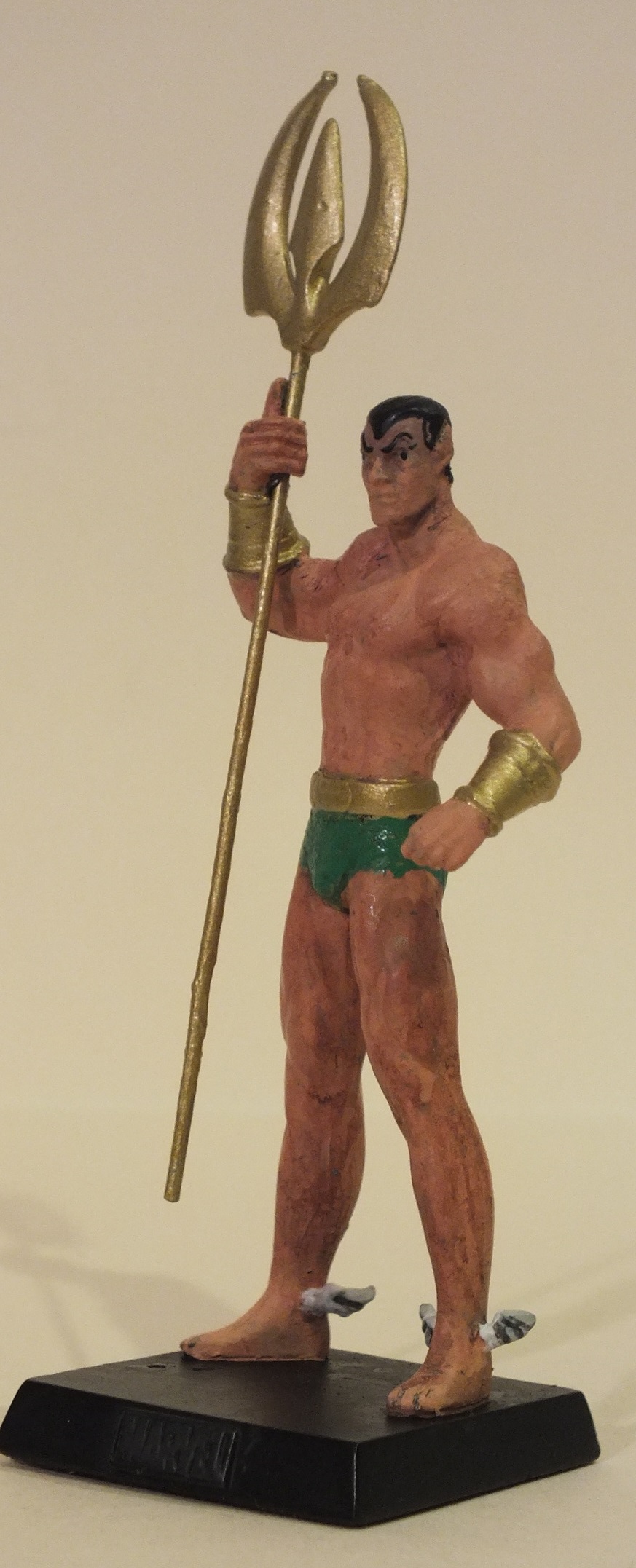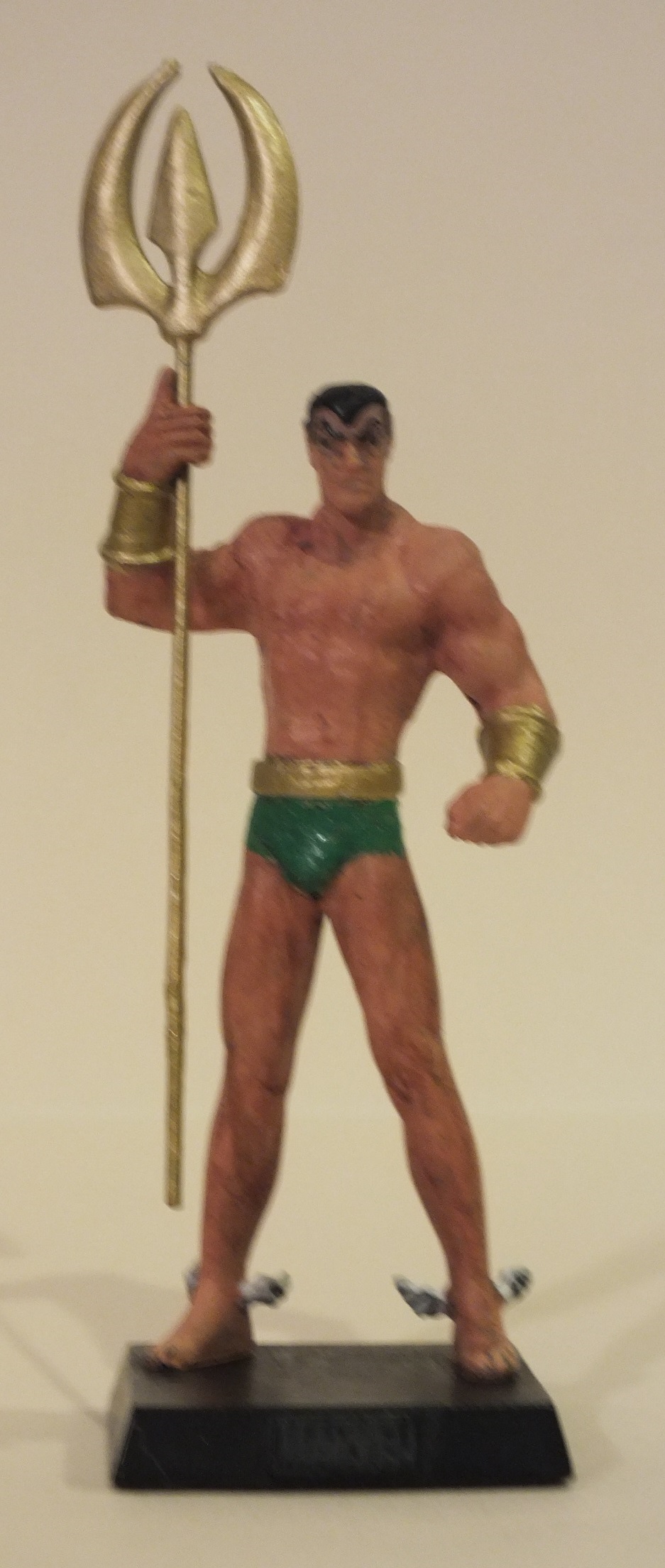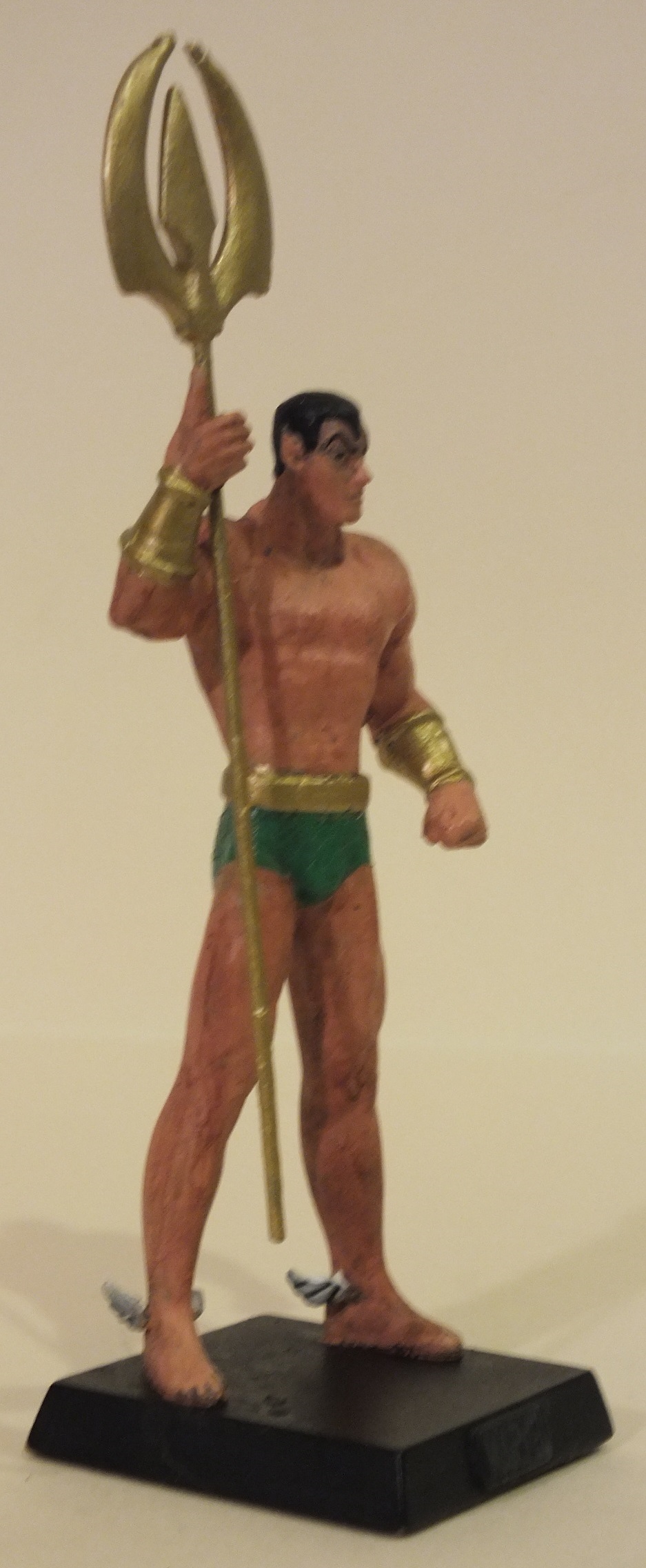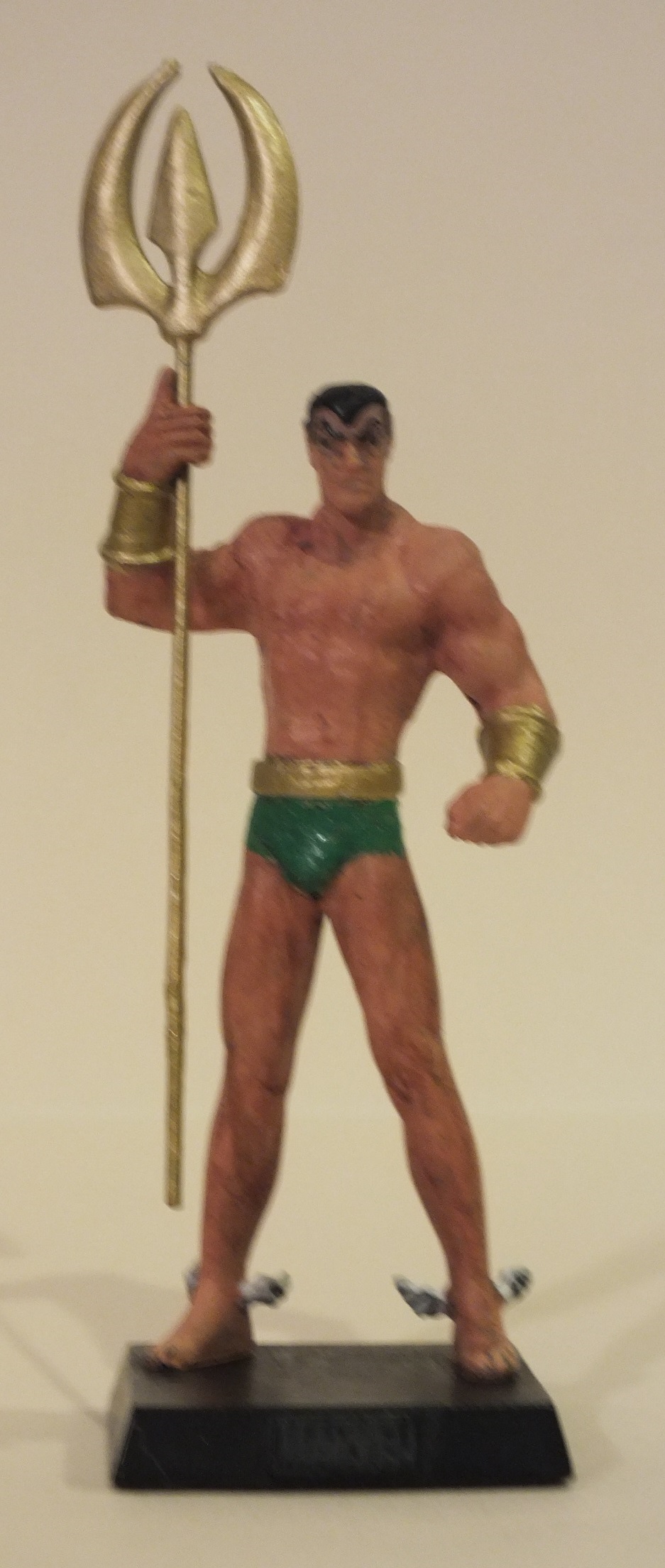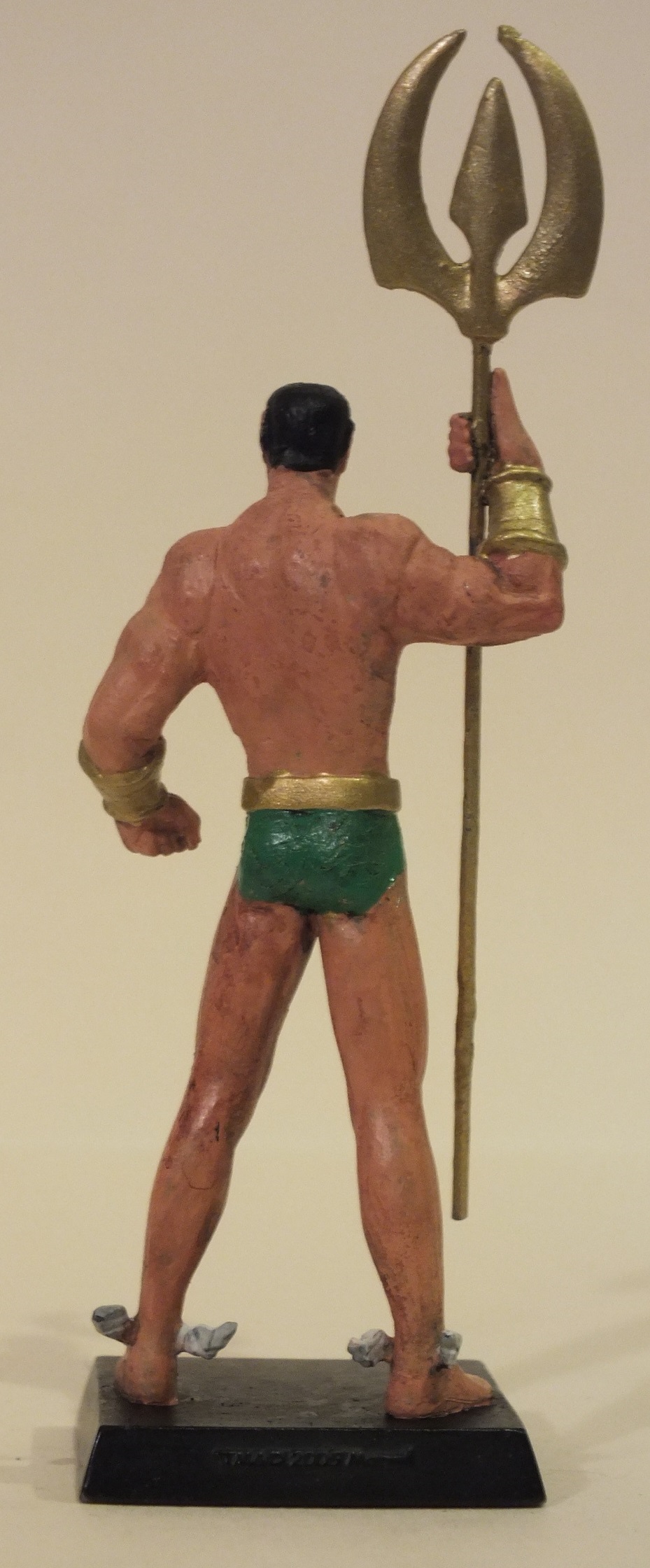 ---
Artwork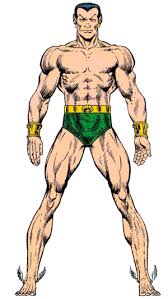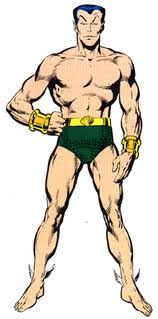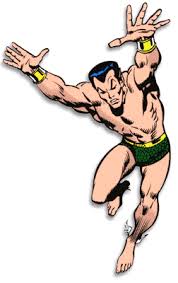 ---
Base Figure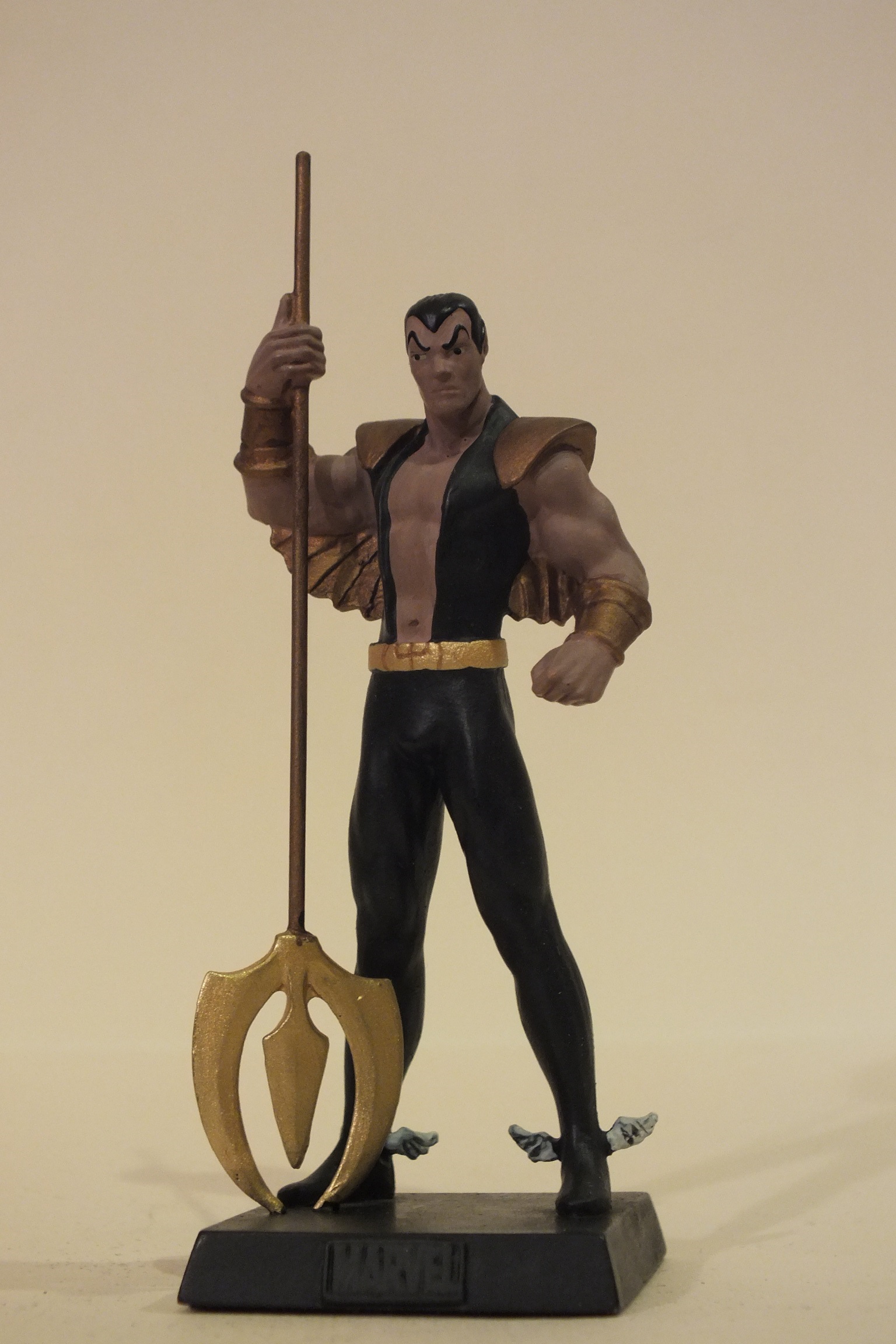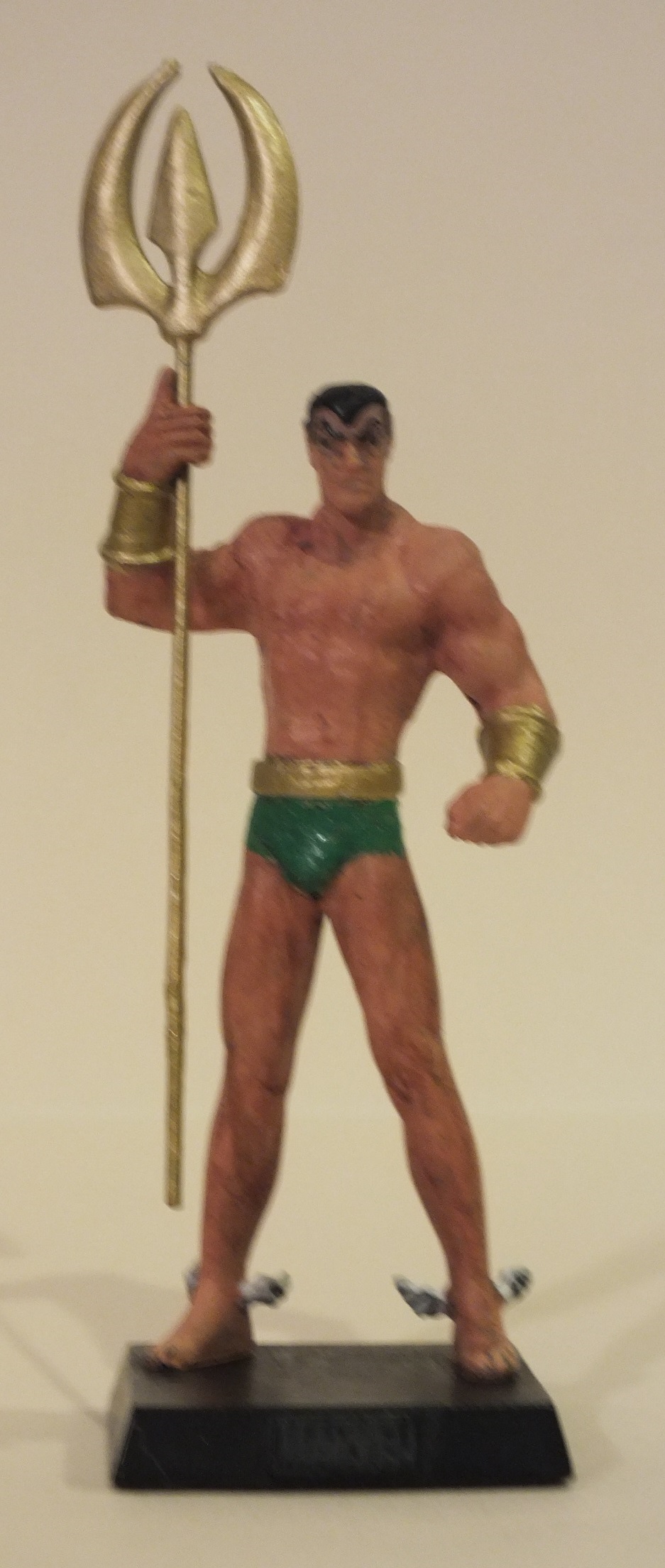 Process
Used the Marvel Namor as the base figure, but wanted to change his costume. The hard part was wittling away at the shoulder pads with an exacto knife, as well as cutting away his underarm fins. After that it was reversing the way he holds his trident, and then painting on his classic costume.
---
Back to David's Eaglemoss Custom Figures & Collection Page.
Back to David's Home Page.

---