David's Eaglemoss Custom Figure - Marvel - Doctor Octopus
Last Updated: February 28, 2015


---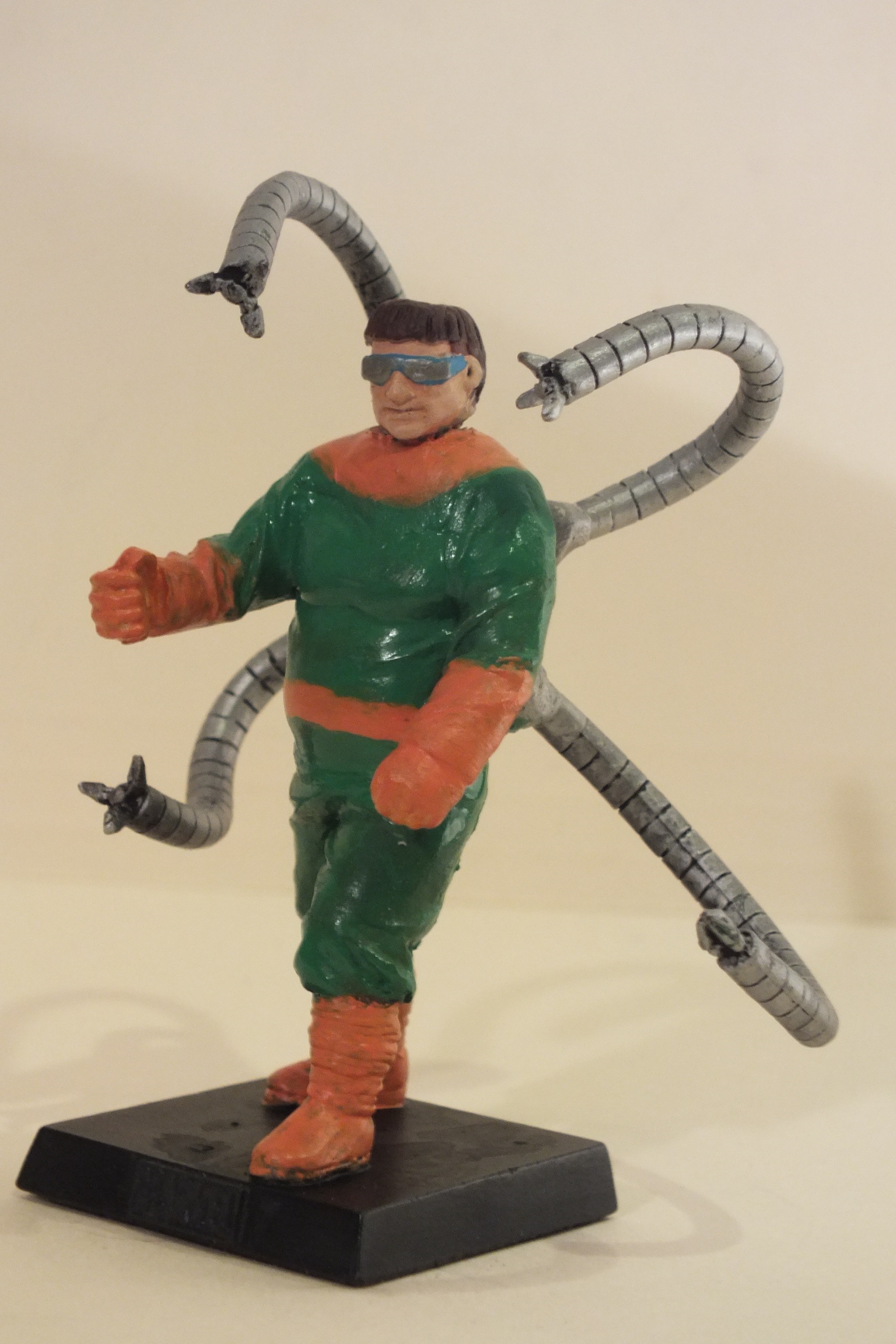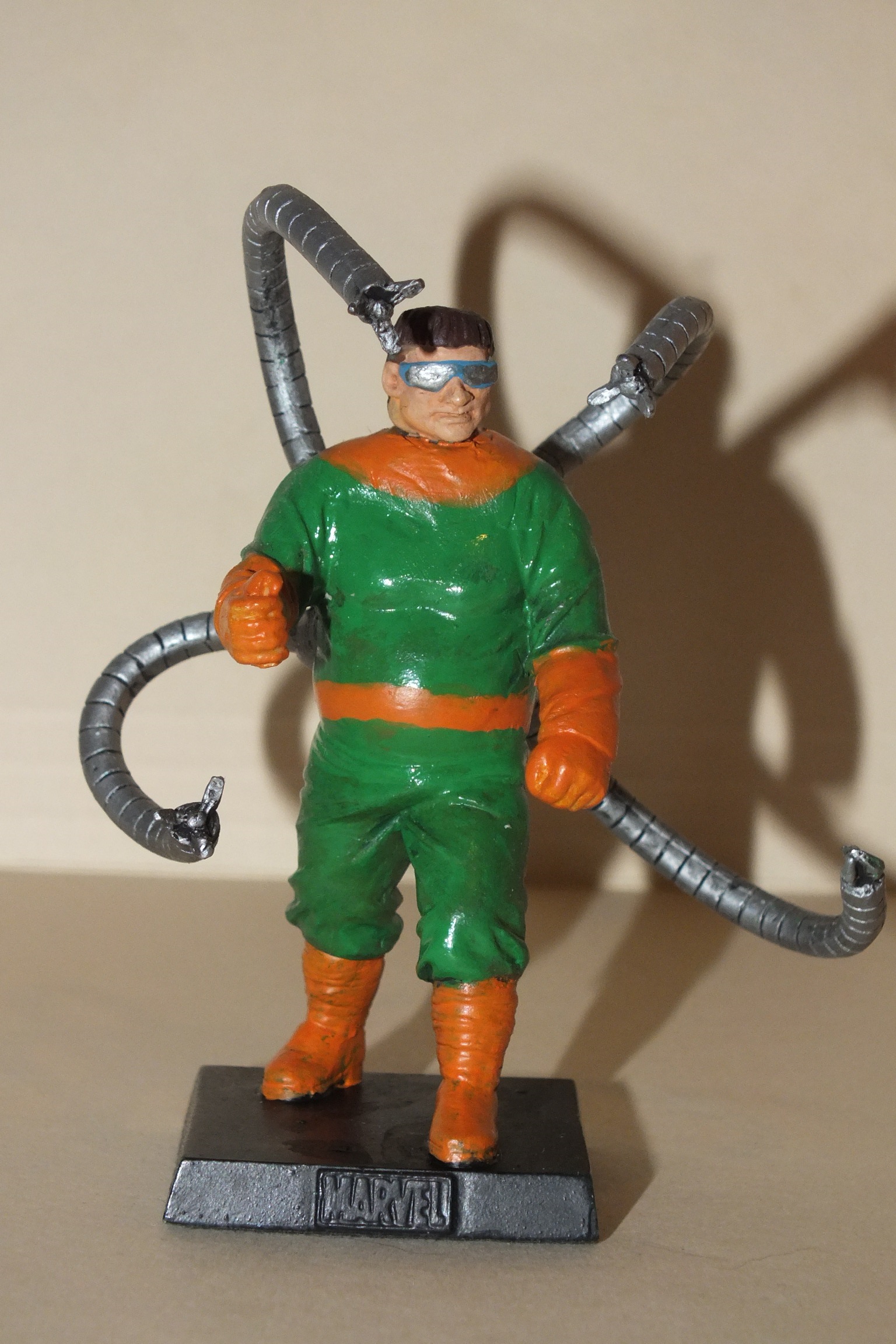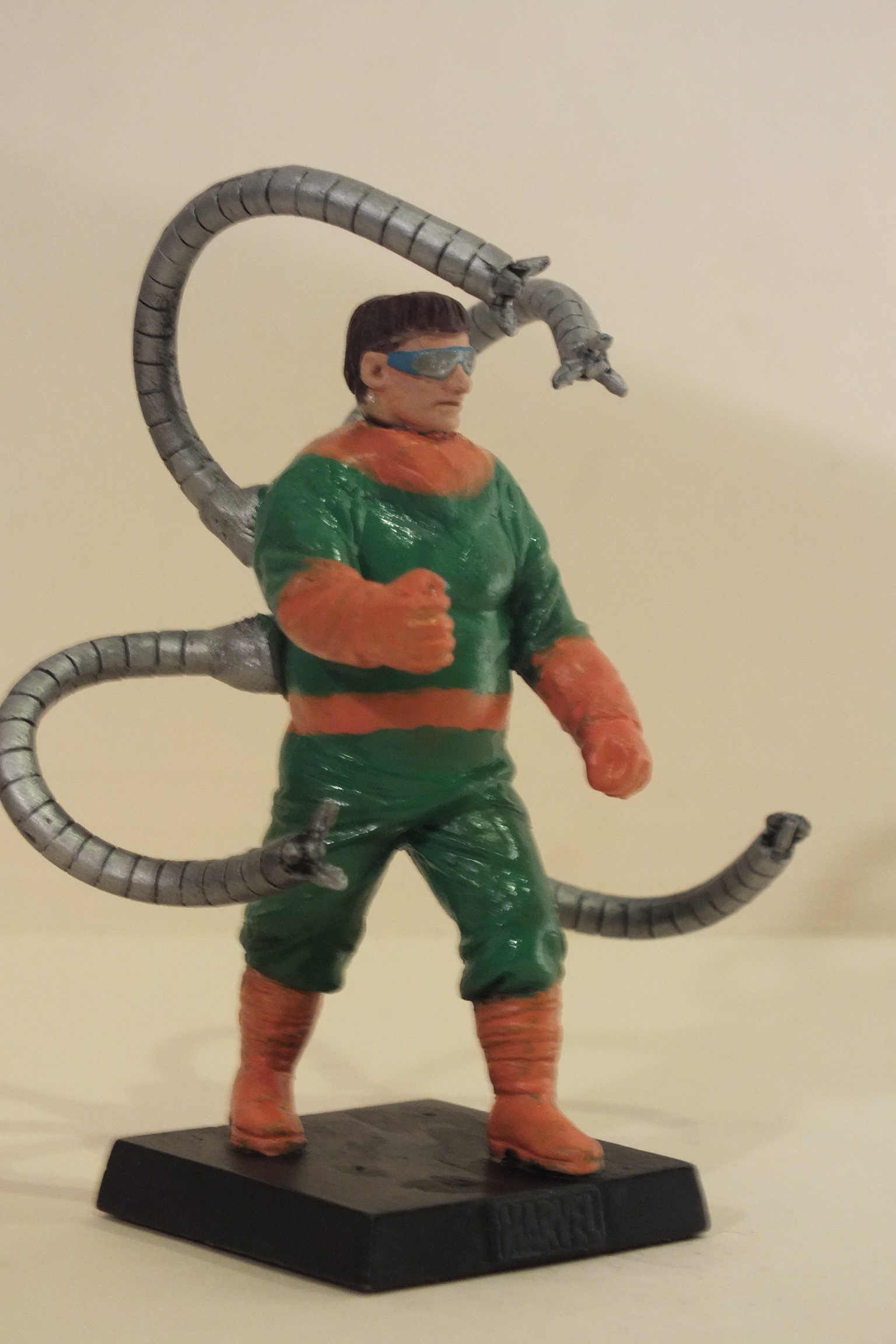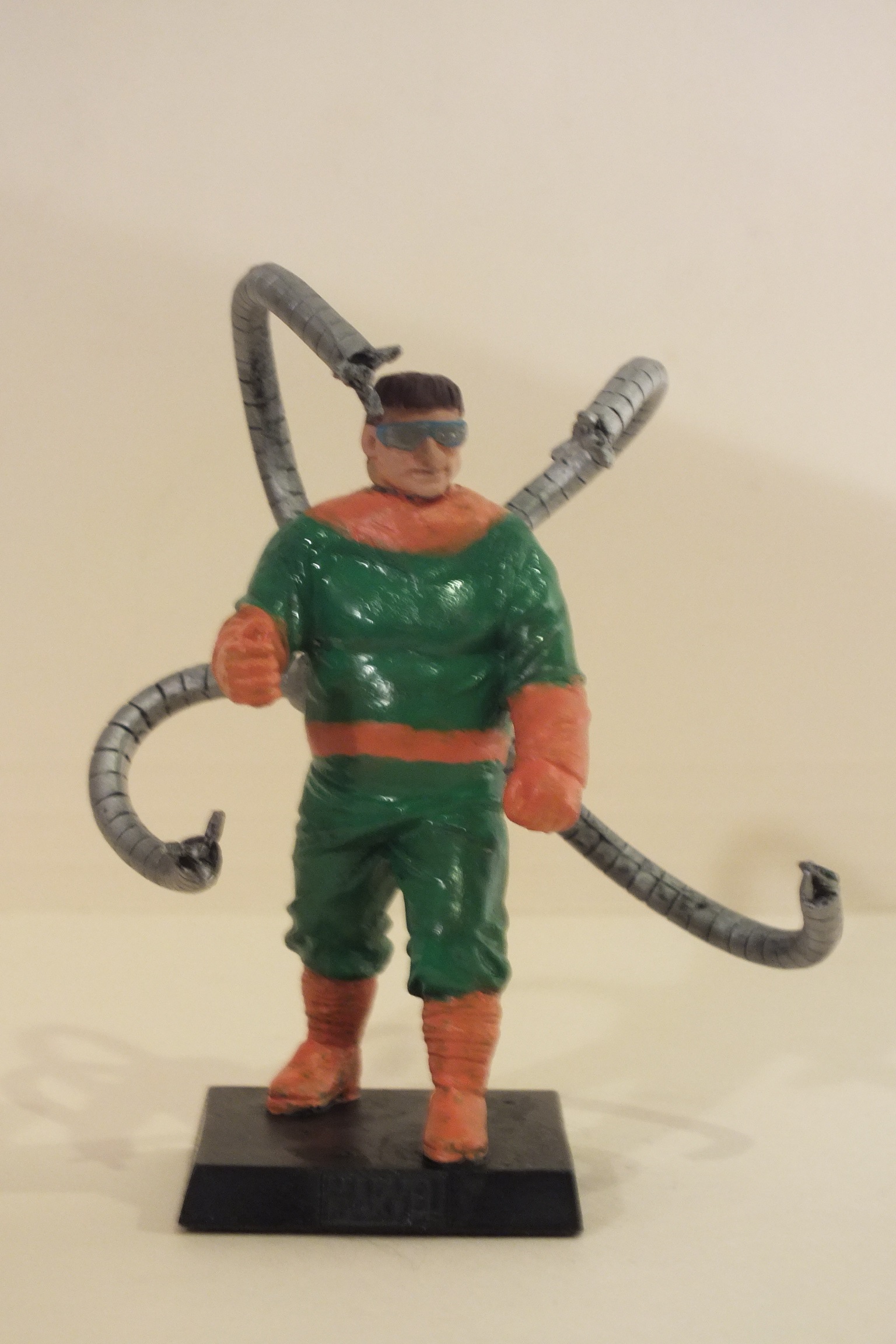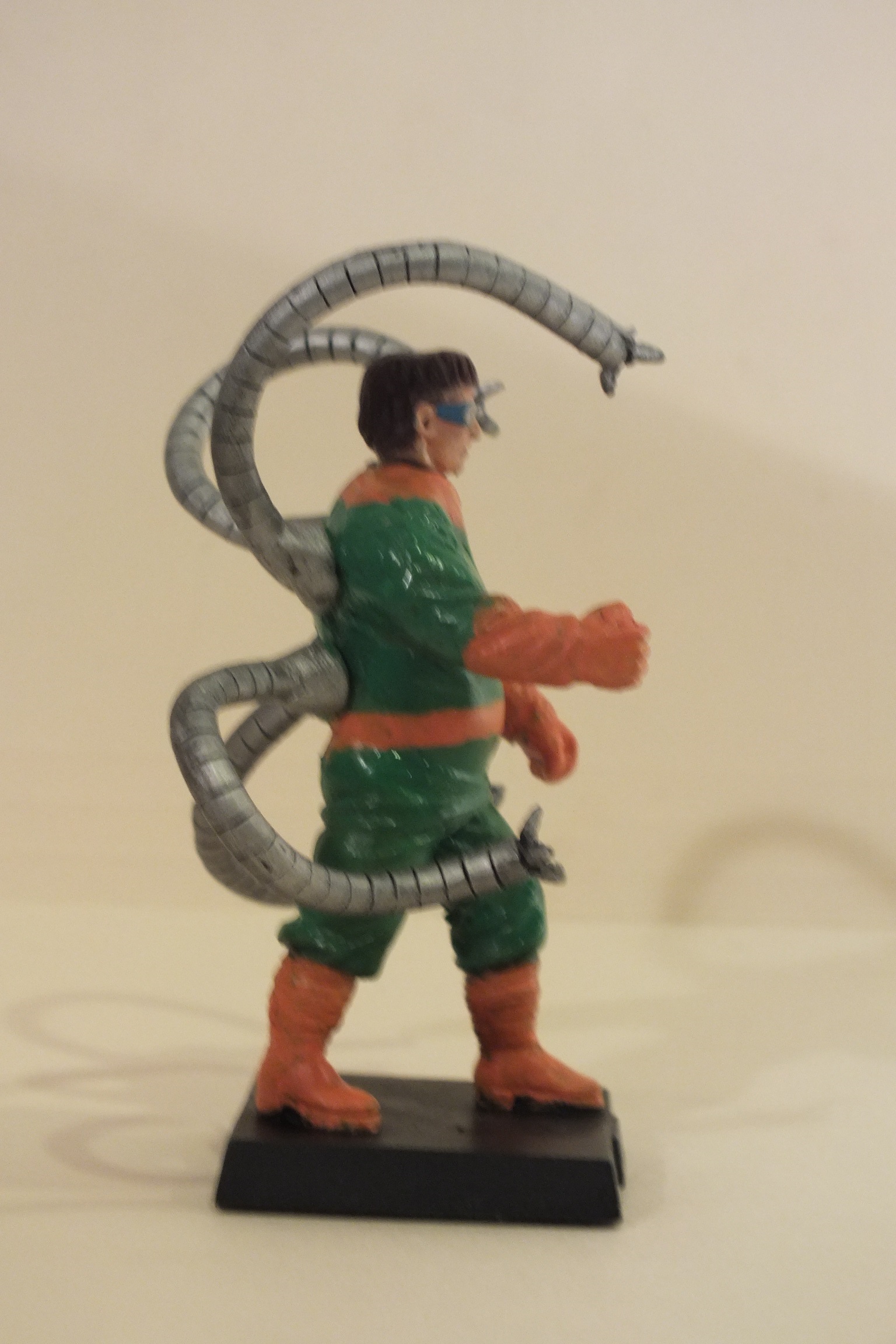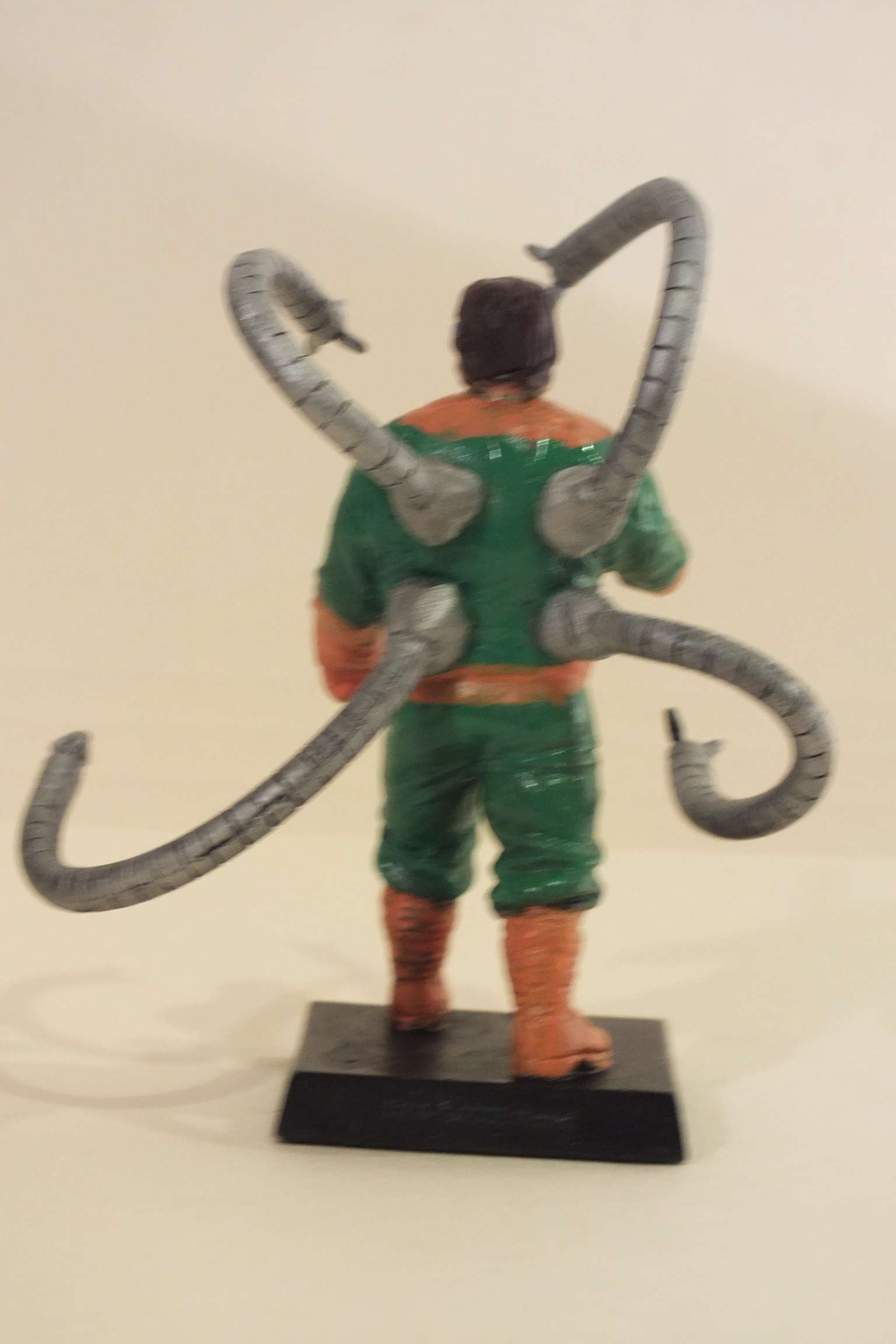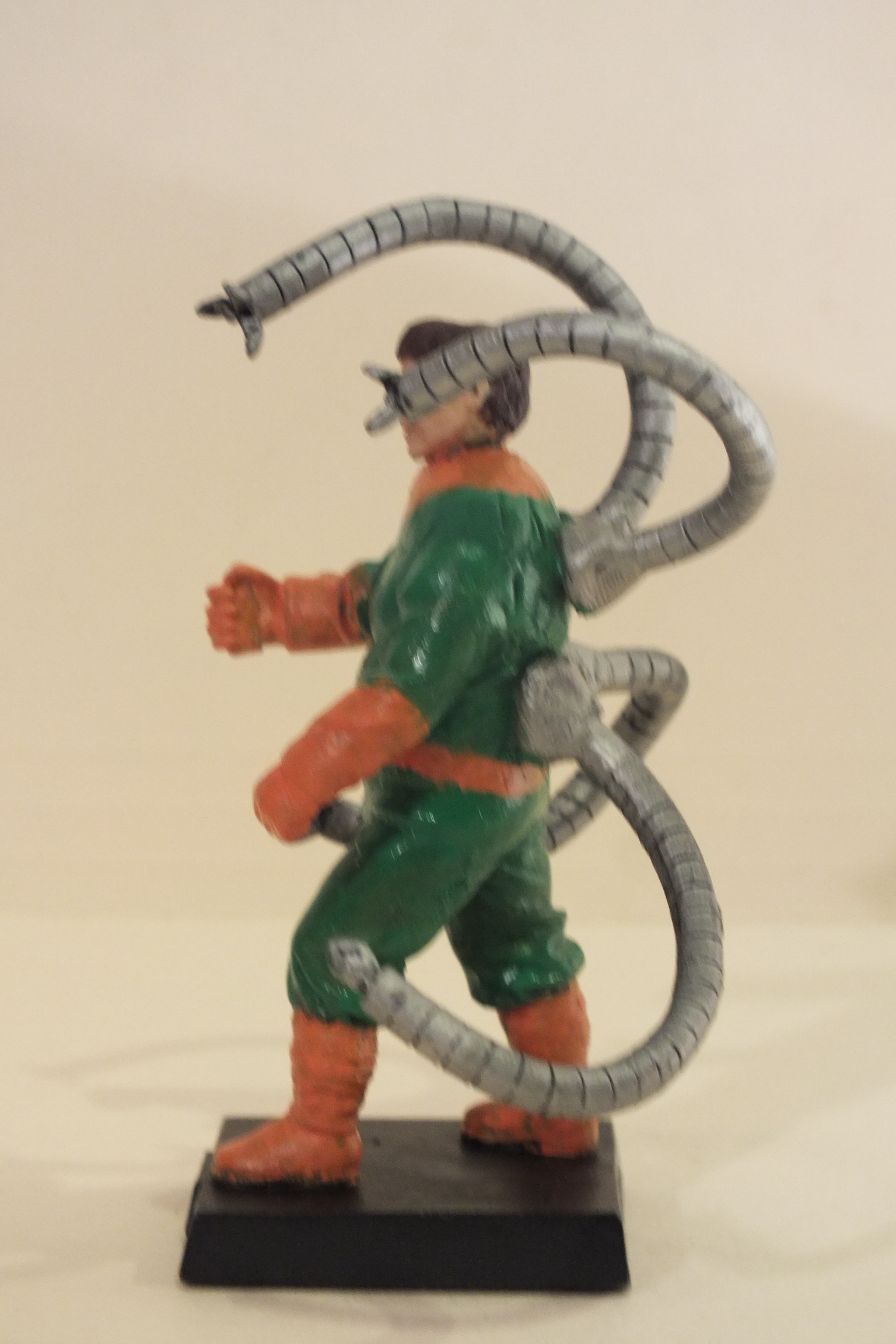 ---
Artwork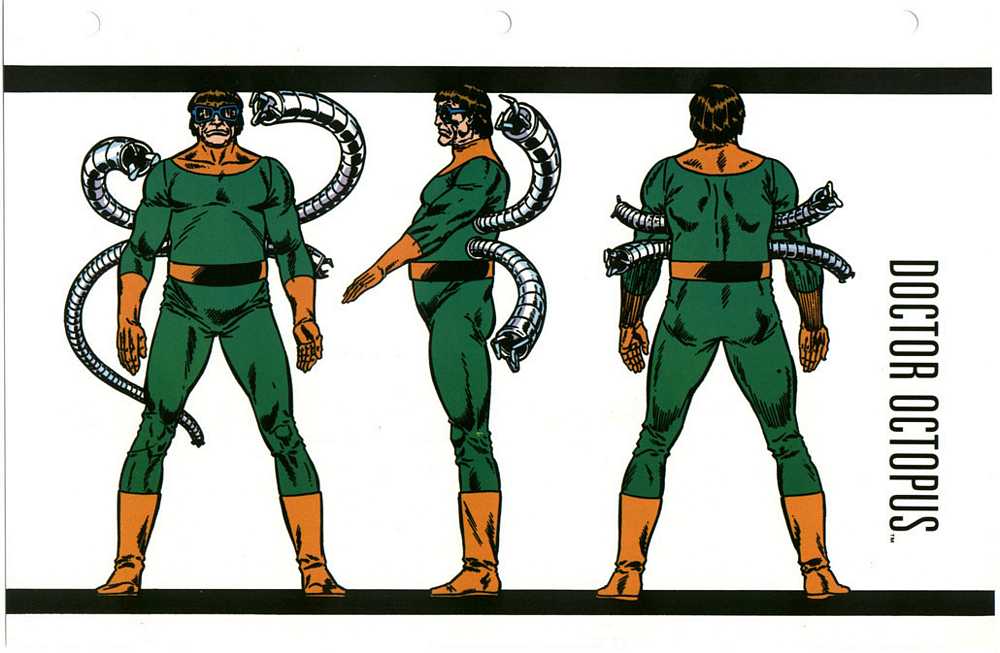 ---
Base Figure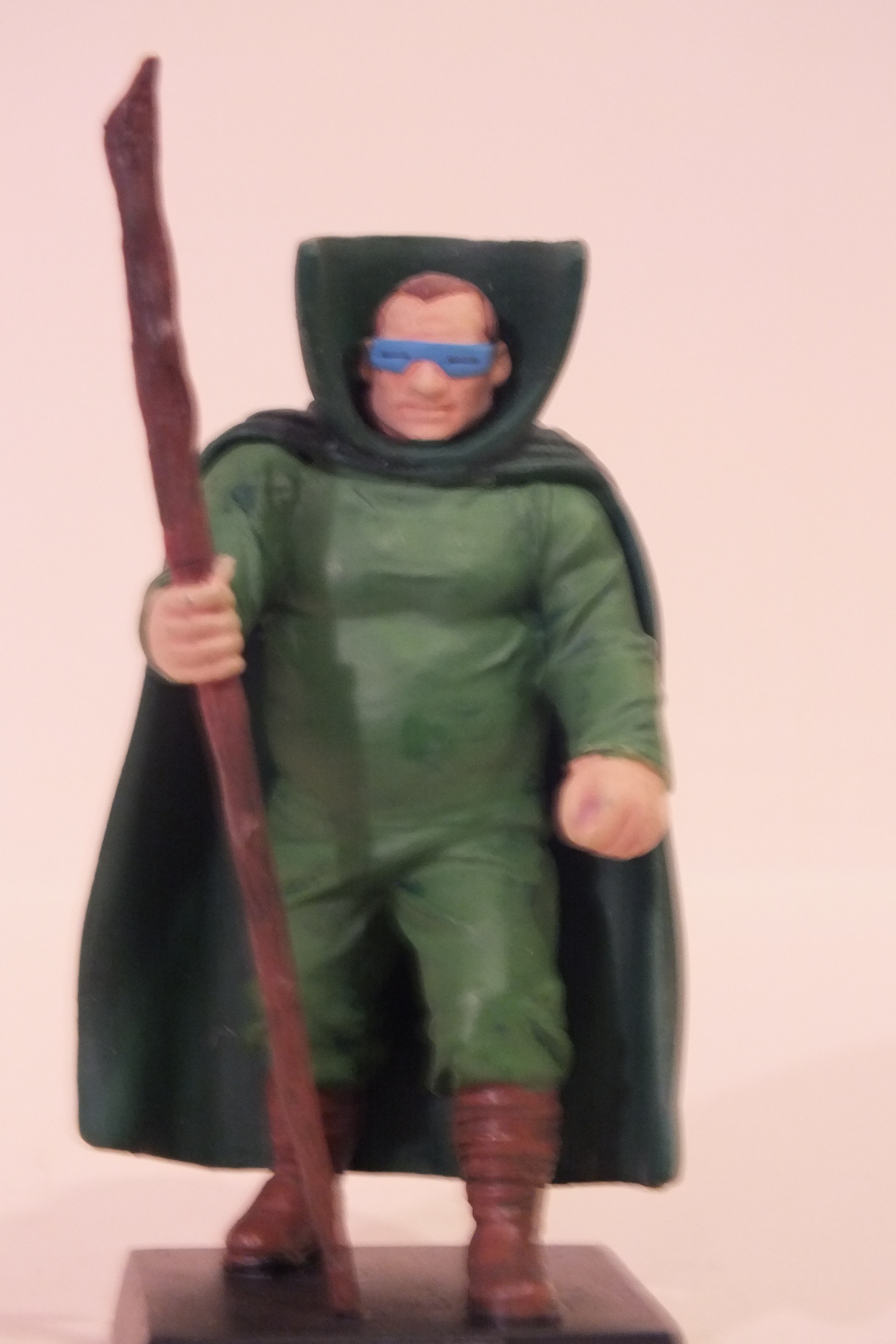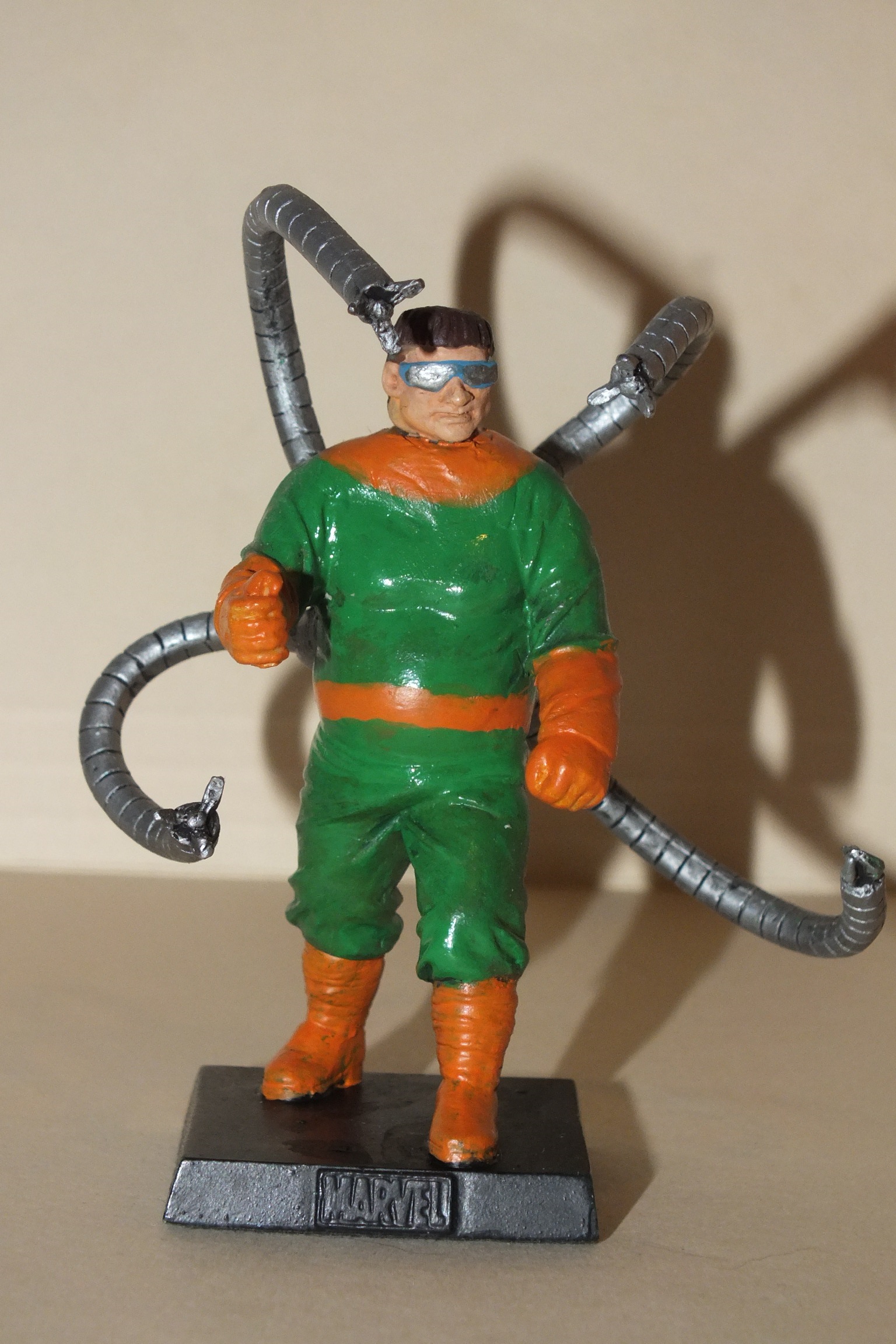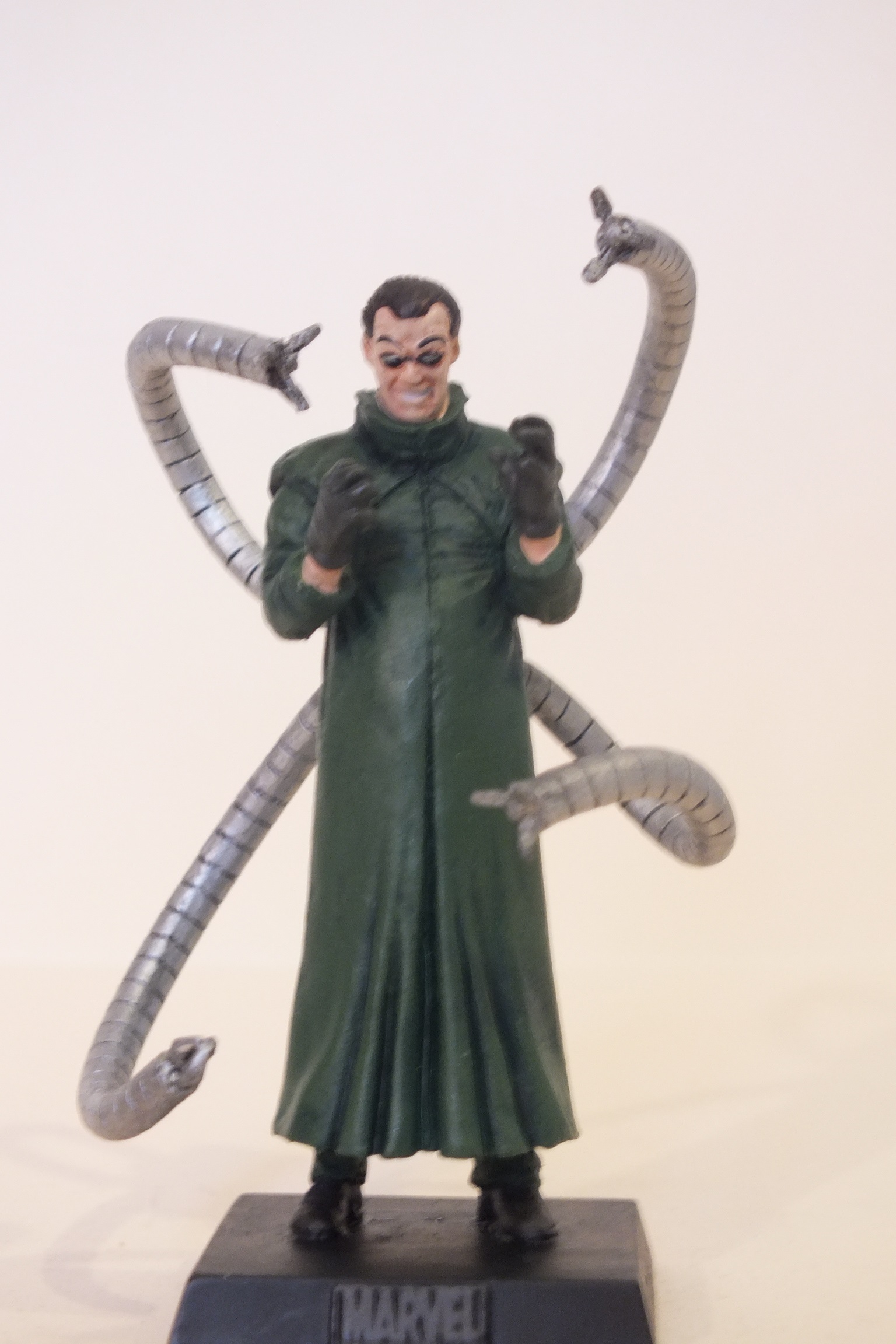 Process
Used Marvel's Moleman as the base figure. I was able to pry off his cape and head. Then removed the head from the cape. Using super scupltey, I was able to reconstruct the shoulders and re-attach the head. Added some more super sculptey to give him Dr Octopus haircut. I also removed Moleman's staff. The tentacles were taken from the original Eaglemoss Dr Octopus figurine and re-attached with super glue.
---
Back to David's Eaglemoss Custom Figures & Collection Page.
Back to David's Home Page.

---