David's Eaglemoss Custom Figure - DC - Mary Marvel
Last Updated: October 13, 2014


---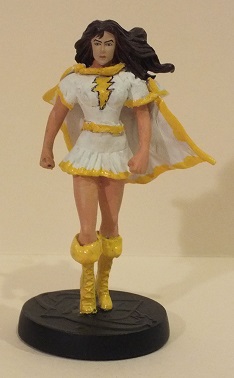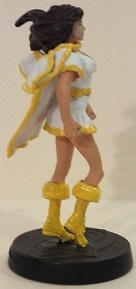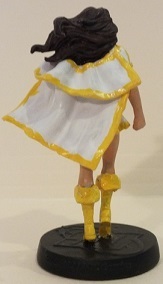 ---
Artwork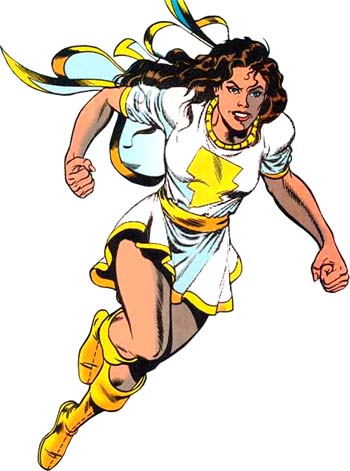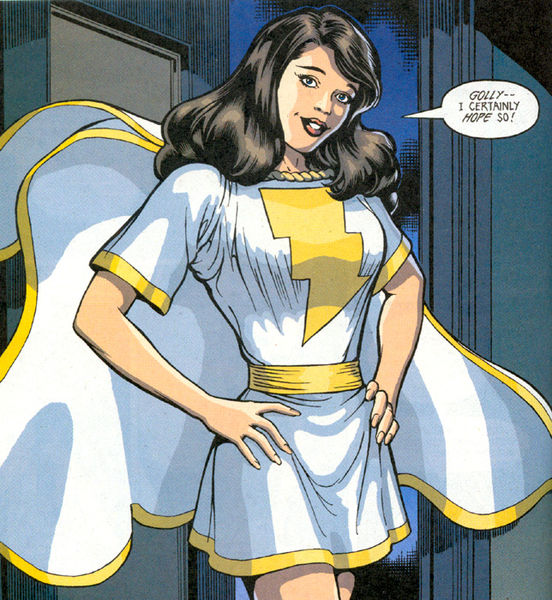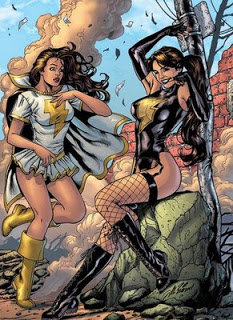 ---
Base Figure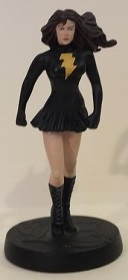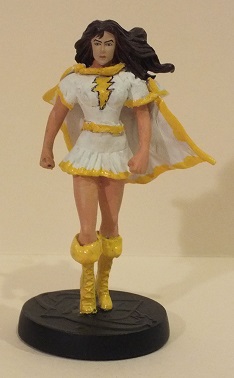 Process
Used the Mary Marvel figurine from the DC line, but wanted to convert her into her "good" costume. First had to paint the arms, legs and neck with flesh tone. I then sculpted on sleeves, belt and boot flaps. At the same time I sculpted a cloak to fit, but did not attach it yet. Baked. Painted everything in the white costume, including the cloak, then glued on the cloak and clasp for the cloak.
---
Back to David's Eaglemoss Custom Figures & Collection Page.
Back to David's Home Page.

---