David's Eaglemoss Custom Figure - DC - Fire
Last Updated: October 13, 2014


---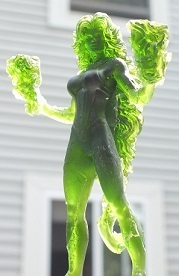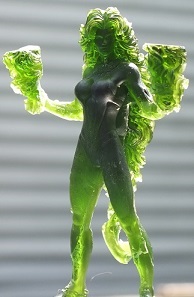 ---
Artwork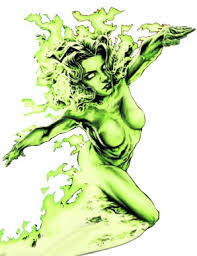 ---
Base Figure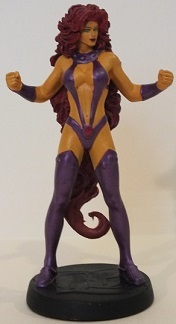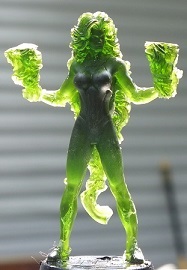 Process
I had made a rubber mold using Starfire, then filled it with Gedeo "Jade" colour resin. Unlike the normal resin which takes 15 minutes to solidify, this one takes 2 days. Still had problems with air bubbles forming in the mold around the hands, so I cheated and took some hair from my first attempt with the Jade resin (long messy story), and cut it up and glued it in place so it looks like she is holding flames in her hands. The coloured resin does make a nice translucent effect.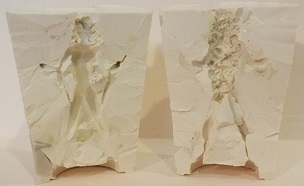 ---
Back to David's Eaglemoss Custom Figures & Collection Page.
Back to David's Home Page.

---